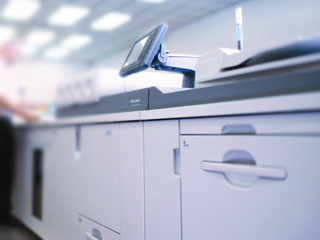 Digital Printing
(Small Runs)
Digital printing can help you achieve shorter turnaround times, lower setup costs and personalize your marketing materials.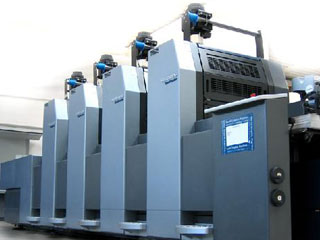 Offset Printing
(Large Runs)
Offset printing provides the highest quality images using  environmentally friendly inks and coatings. Great for large runs, the unit cost goes down as the quantity goes up.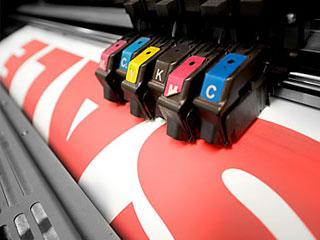 Wide-Format Printing
(Banners & Signs)
For projects that are wider than 24 inches, we recommend wide-format printing. This service is perfect for display graphics, banners, signs and posters.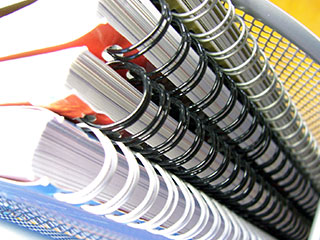 Finishing
(The Final Details)
Lamination, die-cutting, folding and binding are just a few of the wide variety of finishing services we offer.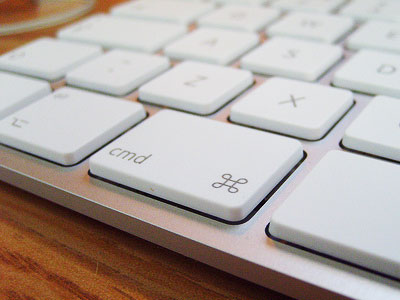 Prepress & Graphic Design
(Layouts and Original Designs)
Our prepress team will do a thorough check of your files to make sure your projects come out exactly as expected. Creative services are available if you would like us to design your project.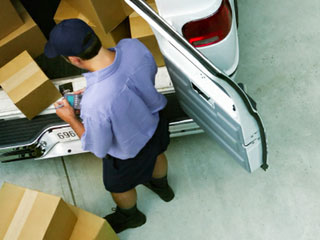 Mailing & Fulfillment
(We store and distribute your materials)
For mailings, our team will make sure your project meets all the latest postal service requirements. For companies with multiple locations, we can store your printed materials on-site and ship them out as needed.